Product Summary
The BD9896FV-E2 is a DC-AC Inverter Control IC.
Parametrics
BD9896FV-E2 absolute maximum ratings: (1)Supply Voltage, VCC: 15 V; (2)Operating Temperature Range, Topr: -40~+90℃; (3)Storage Temperature Range, Tstg: -55~+150℃; (4)Power Dissipation, Pd: 1062W; (5)Maximum Junction Temperature, Tjmax: +150℃.
Features
BD9896FV-E2 features: (1)2ch control with Push-Pull; (2)Lamp current and voltage sense feed back control; (3)Sequencing easily achieved with Soft Start Control; (4)Circuit protection with Timer Latch; (5)Under Voltage Lock Out; (6)Over Voltage Protection; (7)Mode-selectable the operating or stand-by mode by stand-by pin; (8)BURST mode controlled by PWM and DC input; (9)Output linear Controllable Analog dimming by external DC voltage; (10)Synchronous operating the other several BD9896FV IC's.
Diagrams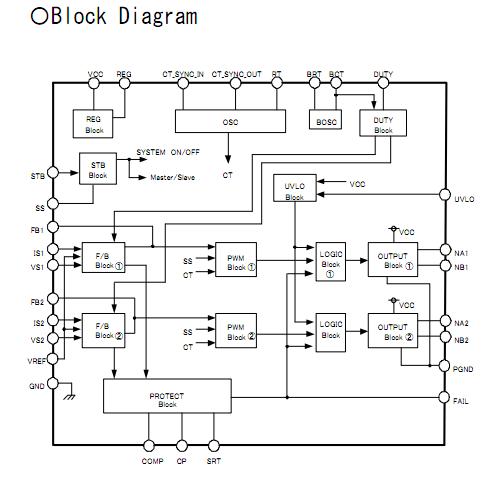 Image
Part No
Mfg
Description
Pricing
(USD)
Quantity

BD9896FV-E2



IC INVERTER CTLR 28SSOP

Data Sheet


Image
Part No
Mfg
Description
Pricing
(USD)
Quantity

BD9825FV

Other



Data Sheet

Negotiable

BD9833KV

Other



Data Sheet

Negotiable

BD9842FV-E2

ROHM Semiconductor

DC/DC Switching Regulators 3.6-35V 100-1500kHz 2 Chan Step-Down

Data Sheet



| | |
| --- | --- |
| 0-1: | $1.43 |
| 1-25: | $1.14 |
| 25-100: | $0.85 |
| 100-500: | $0.82 |


BD9845FV-E2

ROHM Semiconductor

DC/DC Switching Regulators 3.6-35V 100-1500kHz 1 Chan Step-Down

Data Sheet



BD9846FV-E2



IC REG CTRLR BUCK PWM 20-SSOP

Data Sheet

Negotiable

BD9850FVM-TR

ROHM Semiconductor

DC/DC Switching Controllers STEP DOWN SWITCHING REGULATOR

Data Sheet



| | |
| --- | --- |
| 0-1: | $1.36 |
| 1-10: | $1.09 |
| 10-100: | $0.82 |
| 100-500: | $0.74 |